"Shock in love". That was the feeling that suddenly ran through every cell of my body when I left my Carinthian home in the winter of 2007 and set foot on Warth soil for the first time. This charismatic little mountain village, located, it felt, in the middle of nowhere, away from any mainstream took my heart by storm. And so much snow! How can there be so much snow in such a small village? My heart leapt. The fact that I felt so at home here right from the start, I can really attribute to this wonderful spot on earth. The fact that I stayed was probably due to the good mood of chance, which brought my Mathias into my life during this time and who robbed me of all my senses with his unbelievable charm. But that is another story…
Who knows, maybe you will feel the same way when you arrive as our guests for the first time. Maybe you will also experience the shock of falling in love when you look around for the first time, let the panorama take effect on you and take a deep breath of the clear mountain air of Warth. And maybe we can enchant you with our charm as hosts so that you find a little home for a while here with us. We would be incredibly happy about that. And to your stories, too.
Sincerely,
Your hosts
Belinda & Mathias
with Noah, Lio and Nina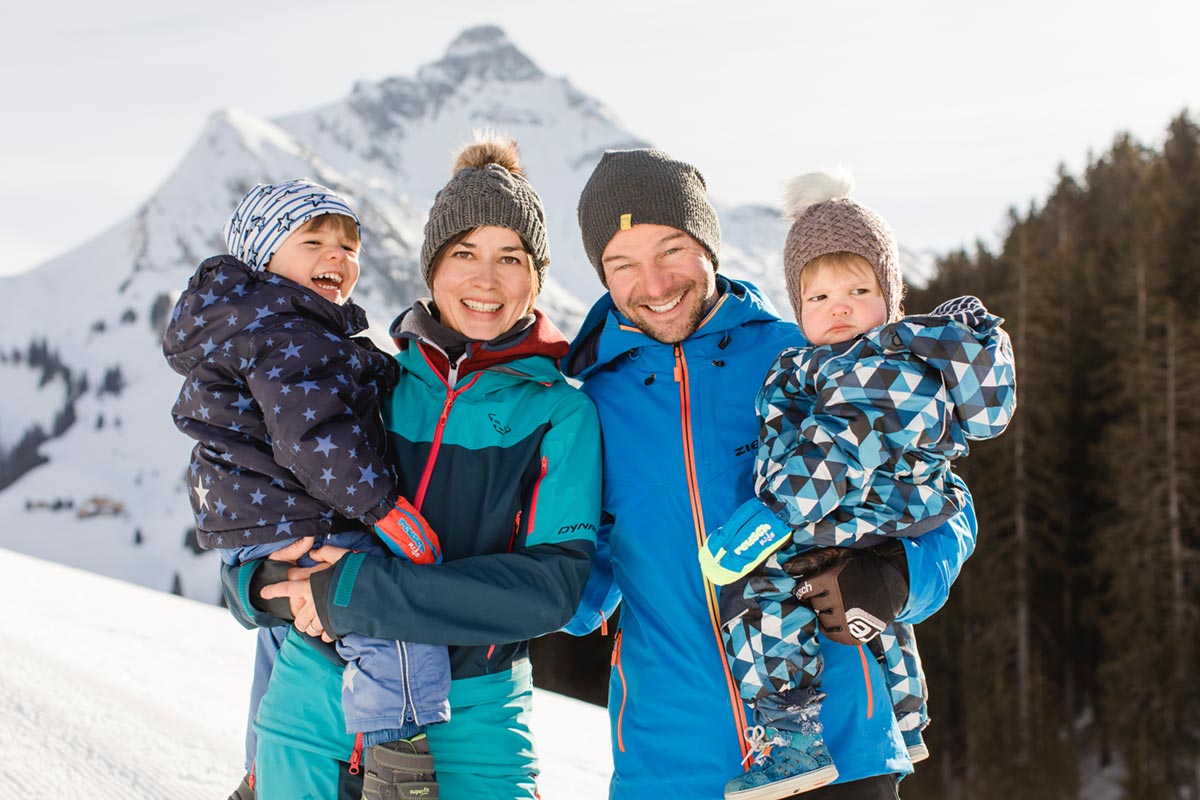 BELINDA
As a native of Carinthia, raised in a family business near Lake Wörthersee, my tourism path was laid in my cradle. I love to spoil our guests with my Carinthian charm and give them a good time in our Alpin. I am a real nature person and love to spend my free time outside with my family: in the forest looking for mushrooms, on the blooming alpine meadows picking herbs or, of course, on one of the many surrounding mountain peaks – the steeper and steeper the better.
MATHIAS
My happiness is my family, and of course the mountains. As a native of Warth, raised in this alpine mountain village and influenced by the passionate mountain guide activity of my father, it was always clear to me to be active as a mountain guide as well and to bring our guests closer to the unique nature of our landscape. Both in summer on leisurely hikes or spectacular mountain and climbing tours, as well as in winter on an impressive ski tour or a rapid powder snow descent.
NOAH & LIO
Our two boys are the sunshine in our lives. Their favorite thing to do is to be loud and dirty, and the best time they spent in our wonderful nature on outings together. Even though we as hosts run our Alpin personally and with a lot of passion and commitment, the needs of our children will always be in the foreground. We therefore ask for your understanding that there are also family times that we spend only with our children.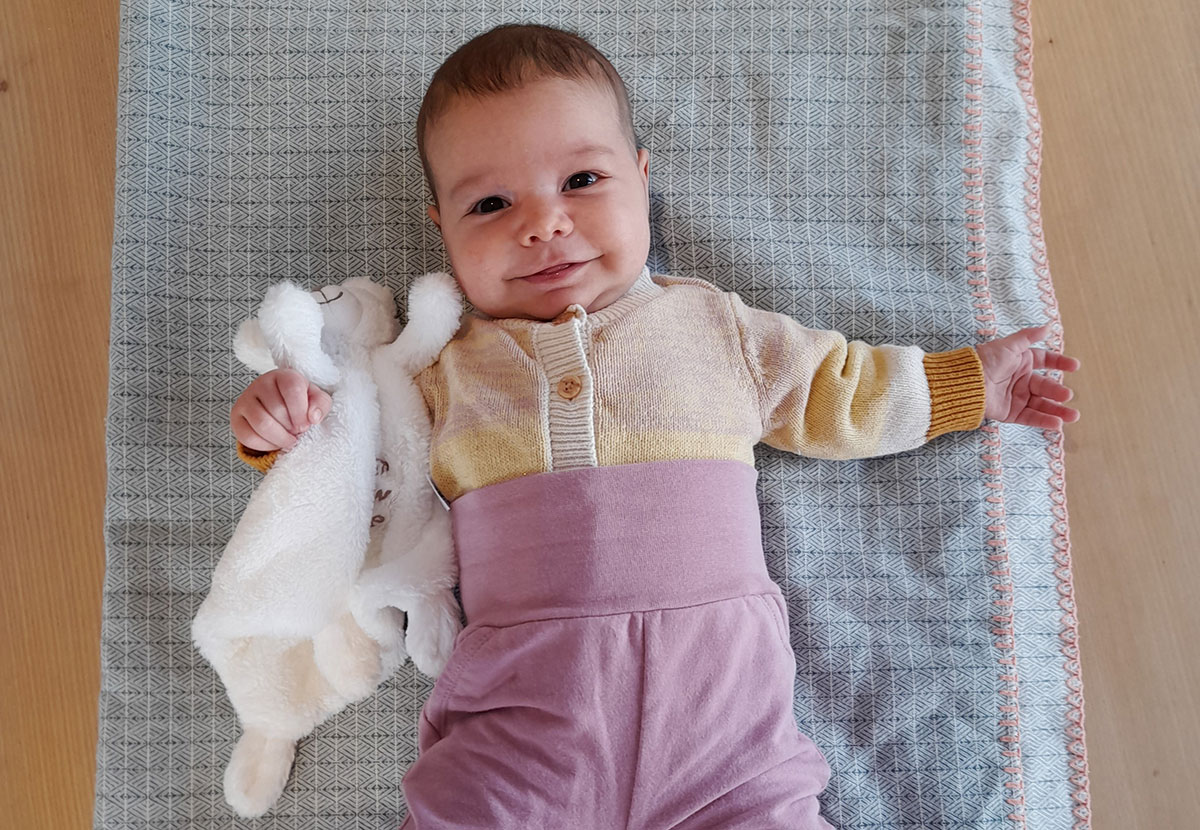 Nina
Our newest family addition since February 2023 is our adorable Nina. She is the pride and joy of her two big brothers and fills our house with even more love, joy and happiness. Dear Nina, how nice that you are here with us!
For 40 years, Mathias' parents have run the Alpin with an incredible amount of heart and soul, warm-heartedness and tireless work. Without their conscientious and sheer boundless commitment, the business would not be where it is today. We are infinitely grateful for their path to success and above all for their trust in us to continue the Alpin in our own way. Maria and Gebhard are enjoying their well-deserved retirement to the fullest, and will be happy to provide any tips on mountain hiking.